IndustryNews
How to cultivate the good habit of washing hands frequently in your baby from a young age
If you are looking to purchase paper soap products from our factory, welcome to join us. We have been exploring the international market and looking for overseas paper soap product agents. Collaborative consultation: info@papersoap.net Meanwhile, my WhatsApp ID is: 8613910171392
How to turn hand washing into students' interests? School leaders and teachers are at a loss for this.
At a friend gathering, the school leader accidentally met Nan Gangliang from Zhoukou Yuxin Daily Chemical Company and quickly found the answer to the problem of children washing their hands. Yuxin Daily Chemical is engaged in the production and sales of paper soap products. A thin piece of paper soap dissolves in water and the foam is rich in fragrance and lasting. In addition to traditional paper soap, Yuxin has produced various paper soap products with different shapes such as animals, flowers, and plants, which are widely favored by customers. The next day, the school leader personally came to the factory to inspect the products and ordered six boxes of paper soap. At the same time, Nan Zong also provided the school with a paper soap DIY equipment and raw materials, enabling students to enhance their hands-on skills and enhance their motivation to wash their hands with their own produced paper soap.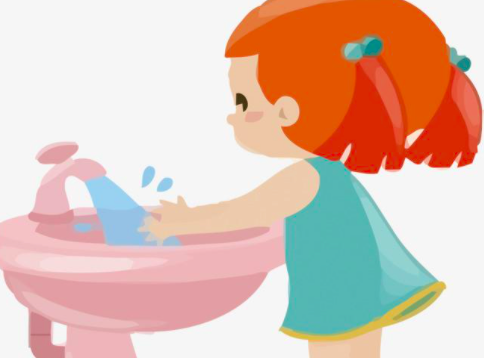 Customized paper soap
After replacing the original soap and hand sanitizer, students' interest in hand washing has greatly increased, and the time for hand washing no longer needs to be supervised by teachers. The DIY device for paper soap has provided children with a source of happiness. When various types of paper soap are produced in their own hands, students will be overjoyed. Teachers have found that the phenomenon of waste has been eliminated, and children are willing to wash their hands. More often than not, it is under the urging of teachers that students reluctantly end their washing. The teachers jokingly call this the trouble of happiness.
Making children fall in love with hand washing, and guiding them to actively complete hand washing and be willing to persist through interest guidance, is the top priority for schools, especially kindergartens, to do a good job in protecting children's health. On the occasion of World Handwashing Day, we hope that children from all over the country can participate in this event, establish good health habits of using soap to wash hands, and raise awareness of children's health issues throughout society. Everyone can adhere to the good habit of washing hands every day and every place in their lives, effectively promoting the concept of "big health" layer by layer until it is deeply rooted in people's hearts, thus forming a harmonious campus, family, and even society.
October 15th - World Handwashing Day is coming soon. Developing good hand washing habits is crucial for both personal and public health maintenance. As is well known, the purpose of World Handwashing Day is to establish good hygiene habits and culture of using soap to wash hands globally. For children, it is particularly important to develop good hand washing habits.
According to data reports from the World Health Organization, diarrhea and pneumonia are the main causes of child mortality. Every year, 1.7 million people worldwide die from diarrheal diseases, and another 1.5 million die from lower respiratory diseases. This phenomenon is more common among children in developing countries. Washing hands with soap can reduce the mortality rate of diarrhea by 50% and acute respiratory infections by one-third. The United Nations Millennium Development Goal is to reduce the mortality rate of children under five by two-thirds by 2015, and encouraging children to use soap for hand washing will be of great significance for achieving this goal.
We know that it is difficult to make children like and willing to persist in washing hands, and how to make children love washing hands has become a headache for many parents and teachers. Relatively speaking, children's self-protection awareness and immunity are relatively weak, and developing good hand washing habits is particularly important and necessary for improving children's disease resistance. Teaching children the correct way to wash their hands is not difficult, but what is more important is how to increase their interest in washing hands, from being forced or reminded to being proactive or loving.
As children, they do not have a mature awareness of health protection and only consider washing hands as a game, often acting casually. Improving children's interest in hand washing is not effective from a health perspective, but the method of encouraging children to love hand washing at a primary school in Zhoukou is worth learning from.
After the SARS outbreak, a primary school in Zhoukou City placed soap and hand sanitizer next to the sink for students to improve their self-protection awareness, and arranged specialized teachers to guide and assist students in completing their hand washing work. However, soon after, school leaders found that the current situation of students washing their hands was worrying. The primary issue is the serious waste of hand sanitizer and the extremely low usage rate of soap. Most students accidentally spill hand sanitizer on the ground, and the soap goes nowhere after just one use. The failure to cultivate good hand washing habits has resulted in waste, and many students have not achieved the expected ideal hand washing effect.